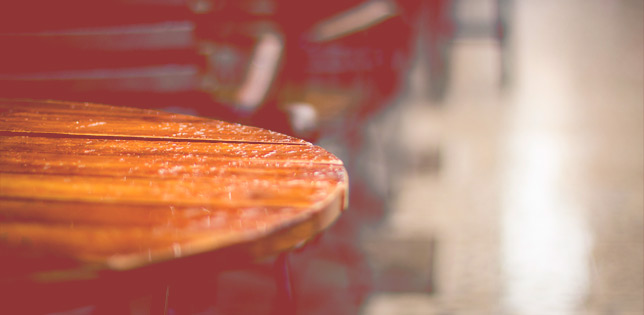 On this episode
Jeff Strommen @jstrommen | Dave Wager @wagerdaw | Jason @kempster220
---
'Tis the season of giving. This podcast is available because of the generous support from people like you who want to share hope with the world. Would you give to support the work of HopeNet Radio?

I'll Give!
Merry!
Joy!
Peace!
Cheer!
Hope!
Fa-la-la-la-laaaa!
Everybody's getting into the festive Christmas spirit, it seems. Well… everyone except a lot of people. Christmastime is different for many people. For many, it is a time of joy surrounded by the warmth of the love shared with those around them. It can also be a sharp reminder of incredible pain. The empty chairs at Christmastime is our way of talking about the things that bring the most pain around this year's Christmas dinner table and how we can walk through the pain to reach the joy and hope that seems most foreign.
By the way, if you're feeling especially burdened at this time of year, don't hesitate to reach out to one of our live coaches and talk about the pain.
Podcast: Download
Subscribe & Support the Podcast
Never miss an episode. Subscribe to the podcast for free on iTunes, Stitcher and Tune In Radio! Make sure to leave a ★★★★★ review and consider a small gift.
Refugee Welcome Kit
Show Notes
The 5 Chairs Discussed:
Loss by Death
Sickness
Estranged
Abuse
Hope
The only way to avoid pain of losing someone is to avoid the relationship. #HNRTB #Chairs

— HopeNet Radio (@hopenetradio) December 21, 2015
When we are sick, we have the opportunity to tell people how good God is. #HNRTB

— HopeNet Radio (@hopenetradio) December 21, 2015
If you've been abused in your past, make the decision to end the cycle with you. #noexcuses #HNRTB

— HopeNet Radio (@hopenetradio) December 21, 2015
More reading
Emotional Survival Guide for the Holidays | WebMD
How to Cope with and Heal Grief During the Christmas, Hanukkah, New Years and all the Holidays | Grief.com
Dealing with Pain at Christmas | BibleTalk.TV