Who's on this episode?
Jeff Strommen @jstrommen | Dave Wager @wagerdaw | Terra Kay @terrakfree
---
Podcast: Download
On this Father's Day, we are thinking of the fathers in Orlando grieving the loss of their son or daughter. The headlines rip at the heart of every father of the senseless shootings of Christina Grimmie and the patrons at Pulse, and the toddler killed by an alligator at Walt Disney World.
Subscribe & Support the Podcast
Never miss an episode. Subscribe to the podcast for free on iTunes, Google Play, Stitcher and Tune In Radio! Make sure to leave a ★★★★★ review and consider supporting the show.
Show Notes
Pulse shooting in Orlando is being called the biggest terror attack on the US since 9/11. How do we process tragedy like this as it impacts an entire nation? Here are 5 ways Christians can respond
The truth is, we don't really know why the shootings happened, except that we live in a world full of sin around people who have their eyes set on destruction. Some think it had something to do with ISIS or simply out of hatred for LGBT people. Who knows, really? These shootings have no rationale. And how we respond is critically important. Our only remedy is to call this nation back to God.
Israeli Prime Minister Netanyahu gave an appropriate response in light of the attack on Pulse.
[threecol_one]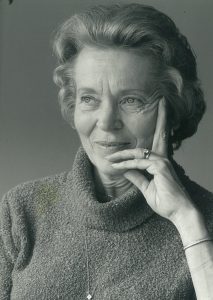 [/threecol_one] [threecol_two_last]
Remembering Elisabeth Elliot and her legacy despite living through tragedy
Elisabeth Elliot was one of the most influential Christian women of our time. For a half century, her best selling books, timeless teachings and courageous faith have influenced believers and seekers of Jesus Christ throughout the world. She used her experiences as a daughter, wife, mother, widow, and missionary to bring the message of Christ to countless women and men around the world.
Read John Piper's thoughts in the days after she passed in 2015.[/threecol_two_last]
Check it out
There are enough things that divide us, that create a barrier of connection and affect interpersonal relationships. If tragedy has any upside, it's that those barriers can come down and we can mourn with those who mourn. Differences don't matter. Love does. Love matters. And love will win. Faith, hope and love remain. The greatest of these is love. And the truth is, we will get through. We are going to make it. -Jeff