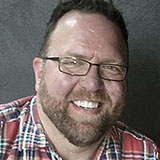 Lee Maize joins Jeff & Dave on tonight's episode of HopeNet Radio. Lee is the Strategic Project Manager/Resident Guide at Training Ground. Lee attended Olivet and Southern Nazarene University and is a summer Graduate with a Multi-divisional BA and an emphasis in Psychology. He spent 22 years in various leadership positions working for several non-profits ministries and a couple of national organizations close to his heart. His own journey has led him from the government housing projects in northern Illinois and growing up without a father to the age of 16 where he was taken in by a loving and healthy family. Lee has traveled into his own story and masculine journey and travels with men almost daily that are doing the same.
Mandatory Reporting Guidelines (PDF)
Podcast: Download
Subscribe & Support the Podcast
Never miss an episode. Subscribe to the podcast for free on iTunes, Stitcher and Tune In Radio! If you like the podcast, support it.