Recharge Green Bay
February 20, 2016 @ 8:30 AM

-

4:30 PM

$35 – $65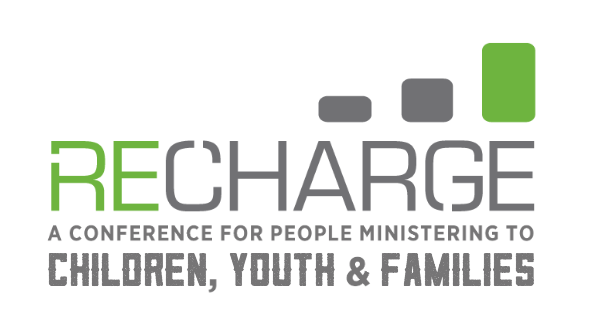 Youth & Children's Workers, Train Your Student Ministry Team!
Recharge was started in 2006 by a group of children's and youth workers who recognized the need for practical, affordable, team-based training and a mid-year ministry boost. They desired to serve local churches with an excellent, team-orientated event that would inspire and equip teams in children's, youth and family ministry. The result was a one-day multi-denominational children's and youth ministry conference that aims to inspire and equip church staff and volunteers in their efforts to share their faith with the next generation.
Recharge is now a growing ministry. In 2013, Recharge hosted 800+ in Minneapolis. Other cities showed interest, so in 2014 we expanded to Fargo, ND and Cedar Falls, IA. During 2015 we're expanding again to include Duluth, MN and Green Bay, WI while dreaming and pursuing other possible cities in the Midwest.
Learn more
Sponsor Recharge 2016
Get your organization, business, or cause in front of hundreds of youth and children's ministry workers! Exhibitors needed!
Download a sponsor kit
Volunteer
We couldn't do a conference like this without the help of an amazing crew of volunteers! Youth and Children's ministry workers do so much for our communities. Perks of being a volunteer include working with a great group of people, free lunch, free Recharge t-shirt, and opportunity to sit in for some of / parts of the main sessions, workshops and/or prayer lab. We welcome inquiries from those interested in volunteering before, during or after Recharge. Contact info@ministryrecharge.com for more information.